ARE YOU 65 YEARS OF AGE OR OLDER?
do you feel unsteady on your feet?
do you worry about falling?
ARE YOU at risk for falling?
of cANADIANS AGED 65 AND OLDER fall each Year
CAUSE OF HOSPITALIZATIONS OF OLDER ADULTS ARE FALLS
of all hip fractures among older adults are caused by falls
WITHIN I YEAR OF FRACTURING THEIR HIP, 37% of men and 27% of women die
The Good News Is, Falls Are Preventable
Most falls are caused by an interaction of multiple risk factors. The more risk factors you have, the greater your chances of falling. The good news is, you can lower your fall risk by reducing your risk factors.
Fall risk factors can be categorized as extrinsic and intrinsic. Extrinsic factors include obstacles and tripping hazards, dim lighting, psychoactive medications, and improper footwear. Intrinsic factors include advanced age, fear of falling, chronic conditions such as arthritis or diabetes, as well as gait and balance problems.
Research has identified many risk factors that contribute to falling; fortunately, many of them are modifiable. According to the CDC, effective clinical interventions exist for the following risk factors:
Poor balance
Vitamin D insufficiency
Medications linked to falls
Postural dizziness
Vision impairment
Foot and ankle disorders
Home hazards
The first step to preventing falls is to find out what YOUR individual risk factors are.
Visits to your family doctor, eye doctor, physiotherapist, and pharmacist can help determine some of your individual fall risk factors.
However, this can be a time-consuming and lengthy endeavour, especially during the pandemic. If you don't want to spend your time visiting a number of health care providers, we have a convenient and cost-effective solution for you.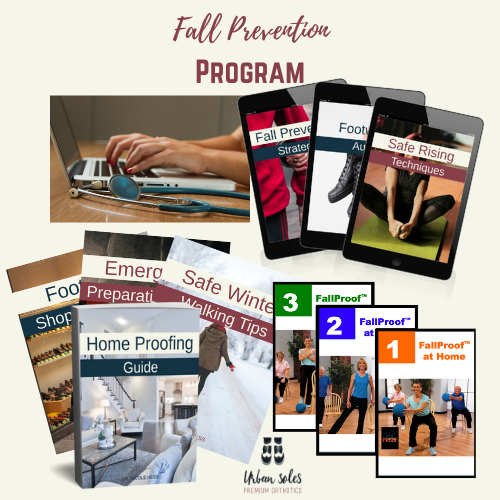 At Urban Soles, we offer a comprehensive fall prevention self-management program that includes a multifactorial fall risk assessment as well as fall prevention strategies that address both extrinsic and intrinsic risk factors.
Our fall prevention program actually goes beyond prevention, because not all fall risk factors are modifiable, and sometimes falls occur. Unfortunately, many older adults do not know how to get up safely from the floor, let alone in case of a fall. Safe rising skills, however, are important, especially when alone at home; it has been well documented, the longer a person lies after falling, the higher the morbidity (i.e. illnesses/conditions) and mortality rates.
At Urban Soles, you will be equipped with the necessary knowledge and tools to help you reduce your fall risk factors as well as the chance of fall-related morbidity and mortality.
Here is a glance at our program highlights:
Multifactorial Fall Risk Assessment (incl. visual acuity testing; gait, strength, and balance testing; positional blood pressure measurements; and more)
Report of Findings
Fall Prevention Strategies: Interactive Education Session (incl. Print Materials)
Progressive Home Exercise Program (DVD Set)
Emergency Preparedness Coaching: Interactive Education (incl. Handouts) & Practice of Floor-To-Standing Progressions
Clinical Follow-Up (Telehealth)
Every November, in honour of Fall Prevention Month, we offer our annual fall prevention program for new patients. This self-management program is recommended for Canadians aged 65 and older (or younger with known fall risk factors). The program fee is $650 (which may be covered by your extended health benefits plan under chiropractic services); it includes 2 office visits, 1 telehealth appointment, handouts (guides & checklists), and a 3-DVD set.
Contact us to reserve your spot.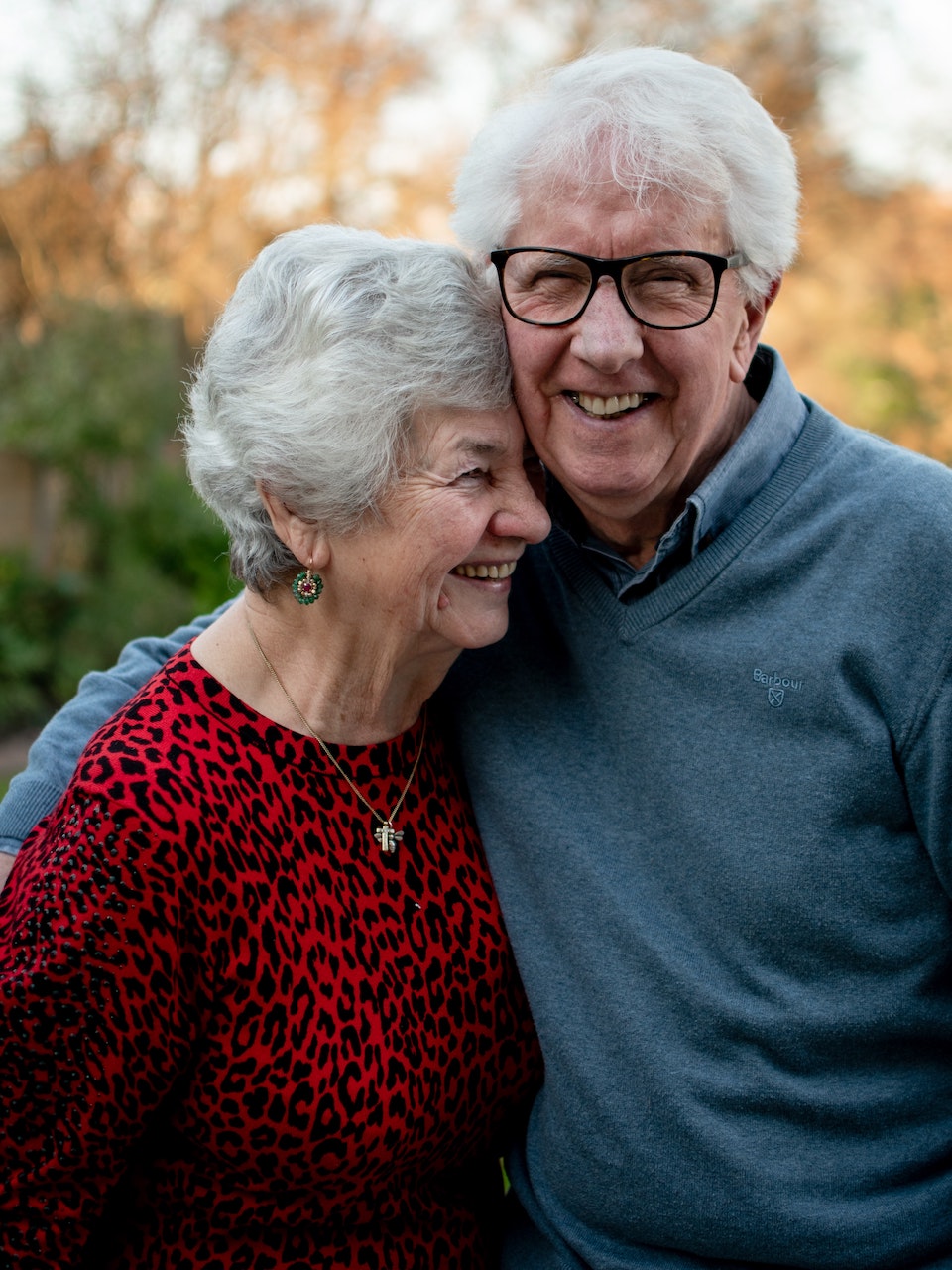 How We Can Help You Prevent Falls, Keep Your Mobility & Stay Independent
64 YEARS OR YOUNGER?
We recommend to older adults aged 64 and younger to check their risk for falling with a validated fall risk self-assessment tool.
65 YEARS OR OLDER?
Advanced age is an established fall risk factor, and statistics show that 1 in 4 Canadians aged 65 and older falls each year. We therefore recommend a fall prevention program and an annual fall risk assessment to those who are 65 years of age or older (or younger with identified risk factors).
Our annual Fall Prevention Program consists of a multifactorial fall risk assessment, fall prevention strategies, as well as emergency preparedness coaching.
Fall Risk Assessment: We will review your intake forms, take your medical history, and conduct a physical exam (incl. gait, strength, balance, and vision testing) in order to identify your fall risk factors and determine your fall risk and applicable strategies
Fall Prevention: The results of your fall risk assessment will be shared with you and fall prevention strategies (incl. a progressive home exercise program) will be discussed
Emergency Preparedness: You will be coached on how to prepare for a fall and how to rise safely from the floor
RETURNING FALL PREVENTION PATIENTS
If you have completed our Fall Prevention Program in the past, you can book your annual Fall Risk Assessment any time during the year.