Did You Know
1 in 4 Canadians aged 65 and older falls every year. Falls are the number one cause of hospitalizations of older adults, and 95% of hip fractures in this age group are caused by falls. Shockingly, 37% of men and 27% of women die within 1 year of fracturing their hip. Most falls are caused by an interaction of multiple risk factors. The more risk factors you have, the greater your chances of falling. The good news is, you can lower your fall risk by reducing your risk factors.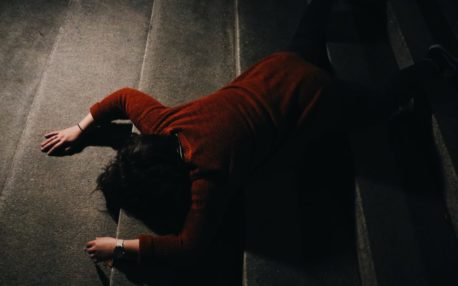 FALLS ARE PREVENTABLE
Research has identified many risk factors that contribute to falling, including poor balance, postural dizziness, vision impairment, foot and ankle disorders, medication side effects, as well as home hazards; fortunately, many of these fall risk factors are modifiable.
The first step to preventing falls is to find out what YOUR individual risk factors are. Visits to your family doctor, eye doctor, physiotherapist, and pharmacist can help determine some of your individual fall risk factors. However, this can be a time-consuming and lengthy endeavour, especially during the pandemic.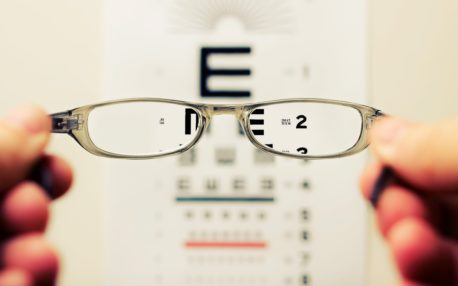 "You can lower your fall risk by reducing your risk factors."
We Can Help
At Urban Soles, we offer a comprehensive fall prevention self-management program that includes a multifactorial fall risk assessment as well as fall prevention strategies that address modifiable risk factors. You will be equipped with the necessary knowledge and tools to help you reduce your fall risk factors as well as the chance of fall-related morbidity and mortality.
Every November, in honour of Fall Prevention Month, we offer our annual fall prevention program for Canadians aged 65 and older (or younger with known fall risk factors). If you have extended health benefit that include chiropractic services, you can submit your receipts to your insurance for reimbursement.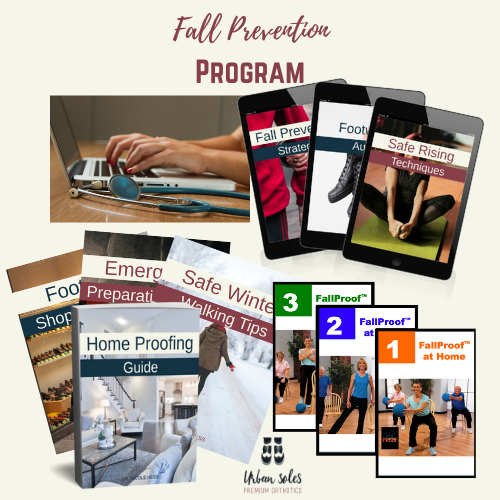 What to do next
Learn more about our Fall Prevention Program.
Book your Fall Risk Assessment online or give us a call.
Help us raise awareness about fall prevention and share this blog post with a fellow Canadian aged 65 or older.
take the first step towards preventing falls, keeping your mobility & maintaining your independence