DO YOU HAVE fallen arches or a high instep?
do you have bunions, hammer toes, or any other foot deformities?
do you have painful OR SWOLLEN feet?
are you wearing custom orthotics?
Supportive footwear plays a key role in keeping people mobile and pain-free. However, just wearing 'sensible' shoes is sometimes not enough for people with certain foot conditions, medical conditions, or custom orthotics wearers.
Orthopaedic shoes are specifically designed to support or accommodate the mechanics and structure of the foot, ankle and leg. In contrast to everyday footwear, they have a number of medically beneficial features and functions that have been shown to help people with diabetes, flat feet, and foot deformities such as bunions and hammertoes.
While many manufacturers call their footwear 'orthopaedic', there is actually a set of criteria that needs to be met in order to be recognized by extended health benefit providers as orthopaedic or diabetic shoes.
At Urban Soles, we work with two of the three off-the-shelf/stock orthopaedic/diabetic shoe brands that are recognized by EHC plans in Canada: Anodyne and Apex. We offer off-the-shelf/stock orthopaedic and diabetic shoes as well as shoe modifications and can provide you with insurance documentation (if applicable).
Our stock orthopaedic/diabetic shoes range from $185-$270 and include a professional fitting by a chiropractor.
Your extended health benefit plan may cover stock orthopaedic or diabetic shoes as well as shoe modifications. If you intend to claim your footwear, make sure to check your insurance coverage before making an appointment. The following are questions you may want to ask your insurer in order to determine your coverage:
Does your plan cover OFF-THE-SHELF or STOCK orthopaedic shoes?
Does your plan cover internal/external shoe modifications (and the shoes )?
Is a pre-approval required?
Is a prescription required? Will the prescription expire after a certain time?
Which healthcare providers can prescribe orthopaedic shoes under my plan?
Can chiropractors dispense orthopaedic shoes under my plan?
Coverage details:
$ or %
# of pairs
annual limit
when was your last claim?
renewal (1 year, 2 years, other)
What paperwork do I need to submit my claim?
Please note that you do not need a prescription to be fitted with stock orthopaedic shoes; however, most extended health benefit providers require a prescription for reimbursement. You will also need a prescription for your orthopaedic/diabetic shoes to be tax-exempt.
02
insurance pre-approval
If you are paying out of pocket, no insurance pre-approval will be required (step #2), and your shoes will be ordered (step #3) on your first visit (full payment is due at this time).
Orthopaedic & Diabetic Shoe Fitting
your path to healthy and happy feet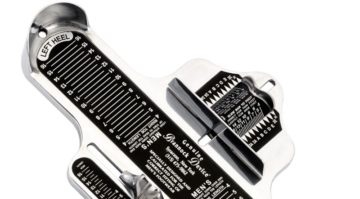 Sizing
During your initial visit, measurements (manual, digital, and visual) will be taken to determine your correct shoe size, foot shape, and arch height. Other pertinent factors that may influence your shoe selection, such as foot deformities and medical conditions affecting the lower extremities will be noted as well.
In consultation with you, we select the appropriate stock footwear and required modifications (if applicable) and provide you with an estimate for your insurance.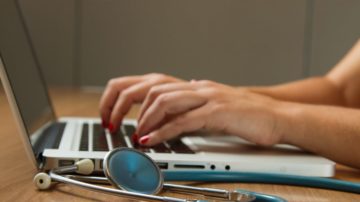 Ordering
Once your footwear selection has been approved by your insurance, your shoes (and/or applicable modifications) will be ordered, and full payment is due at this time. Our off-the-shelf/stock orthopaedic & diabetic shoes range from $185-$270 and include a professional fitting.
Once we receive your shoes, we will schedule you for a fitting appointment (subsequent visit).
Dispension
During your subsequent visit, you will be fitted with your new shoes to ensure proper fit and performance.
If you intend to submit a claim to your extended health benefits provider, you will be provided with a clinic receipt and insurance letter at this time.
Please wear the socks that you are planning on wearing with your new shoes and bring your custom orthotics (if applicable) with you.
Featured Orthopaedic & Diabetic Spring / Summer Footwear
REPRESENTING THE HIGHEST STANDARDS IN oRTHOPAEDIC sHOE mANUFACTURING
Orthopaedic & Diabetic Shoes
COMFORTABLE & SUPPORTIVE SHOES FOR CANADIANS OF ALL SHAPES AND SIZES – pROFESSIONALLY FITTED AT URBAN SOLES
women's shoes
$185 aPEX canvas SHOES
$220 aPEX Leather/mesh SHOES
$230 aPEX BOOTS
$250 ANODYNE SHOES
$260 aNODYNE TRAIL BOOTS
$270 aNODYNE BOOTS
Digital Foot Scan
Professional Shoe Fitting
Insurance Documentation (if applicable)
FREE Annual Footwear Check-Up
0% GST with prescription from qualified healthcare provider
MEN'S SHOES
$220 aPEX Leather/mesh SHOES
$230 aPEX BOOTS
$250 aNODYNE SHOES
$260 ANODYNE TRAIL BOOTS
$270 ANODYNE BOOTS
Digital Foot Scan
Professional Shoe Fitting
Insurance Documentation (if applicable)
FREE Annual Footwear Check-Up