HAS IT BEEN MORE THAN A YEAR SINCE YOU HAD YOUR FEET MEASURED?
DO YOU OFTEN SIZE UP TO ACCOMMODATE WIDE OR THICK FEET?
DO YOU FIND YOUR ORTHOTICS ARE NOT WORKING FOR YOU?
DO YOU PREFER IN-PERSON SHOE SHOPPING TO ONLINE SHOPPING?
60 percent of people are wearing the wrong size shoes
A person's shoe size changes over time due to aging, obesity, excessive standing, and overpronation; however, most people continue to buy the same shoe size
Online shopping and most commercial brick-and mortar shoe shops do not provide adequate assistance for customers to find well-fitted, supportive footwear
The average footwear is not made for the average person but for the 'ideal' person; however, 90 percent of Canadians do not have 'ideal' feet
Proper footwear is of utmost importance in keeping your feet healthy and happy. Ill-fitted, non-supportive, or worn-out footwear, on the other hand, can lead to discomfort and pain, not just in your feet but also in the knees, hips, or spine.
With the vast choice of available footwear styles it can be difficult to know what kind of footwear meets your particular needs.
At Urban Soles, we offer professional shoe fitting to take the guesswork and frustration out of shoe shopping.
In addition to measuring your feet and establishing your correct shoe size, we consider the 'volume' of your feet, any foot deformities that may be present, your arch height, and foot shape. We correlate this information with your occupational demands and lifestyle factors and recommend the best shoes for YOU from our Anodyne and Apex line ups.
Professional Shoe Fitting
your path to walking on a cloud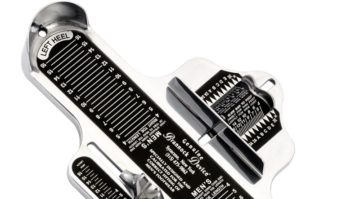 Sizing
During your initial visit, measurements (manual, digital, and visual) will be taken to determine your correct shoe size, foot shape, arch height, and other pertinent factors upon which our footwear recommendations for you will be based.
Your footwear will be ordered, and full payment is due at this time. Our footwear options range from $185-$270 and include a professional shoe fitting with a chiropractor.
Once we receive your shoes, we will schedule you for a fitting appointment (subsequent visit).
Fitting
During your subsequent visit, you will be fitted with your new shoes to ensure proper fit. In case your new shoes do not fit properly, we will exchange them for a different size or style that fits you better.
Please wear the socks that you are planning on wearing with your new shoes and bring your custom orthotics (if applicable) with you.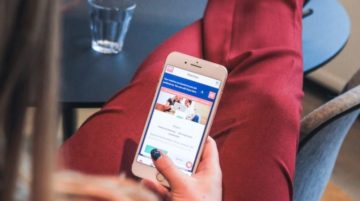 Re-Ordering
Simply call, text, or e-mail us to re-order your favourite styles at a special re-order price.
We do recommend to have your feet measured once a year and to consult with Dr. Hess when looking for a new shoe style or when your health history or lifestyle demands have changed. To do so, please book a Shoe Fitting Appointment (re-order pricing does not apply here).
Featured Spring/Summer
Footwear
REPRESENTING THE HIGHEST STANDARDS IN PERFORMANCE AND COMFORT
Our Footwear Selection
COMFORTABLE & SUPPORTIVE SHOES FOR CANADIANS OF ALL SHAPES AND SIZES – pROFESSIONALLY FITTED AT URBAN SOLES
women's shoes
$185 aPEX canvas SHOES
$220 aPEX Leather/mesh SHOES
$230 aPEX BOOTS
+ HST
$250 ANODYNE SHOES
$260 aNODYNE TRAIL BOOTS
$270 aNODYNE BOOTS
+ HST
Digital Foot Scan
Professional Shoe Fitting
FREE Annual Footwear Check-Up
Special re-order pricing available
MEN'S SHOES
$220 aPEX Leather/mesh SHOES
$230 aPEX BOOTS
+ HST
$250 aNODYNE SHOES
$260 ANODYNE TRAIL BOOTS
$270 ANODYNE BOOTS
+ HST
Digital Foot Scan
Professional Shoe Fitting
FREE Annual Footwear Check-Up