Athletic orthotics for the win
CUSTOM INSOLES RELIEVE PAIN, IMPROVE PERFORMANCE, PREVENT OVERUSE INJURIES DURING ATHLETIC ACTIVITIES
You do not have to be a professional athlete to reap the rewards of better balance, improved posture, and increased stability. At URBAN SOLES, our orthotics are custom-made for active Toronto adults to relieve pain, improve performance, and prevent overuse injuries during athletic activities. Urban Soles custom orthotics relieve pain & improve athletic performance when running, weightlifting, golfing, playing tennis, doing CrossFit, cycling, and more.
Each orthotic offers unique features specifically designed for that sport to enhance your performance while protecting against overuse injuries and pain. Whether you run, lift, play, or ride, on land, water, or snow, we have a custom insole for you.
Compared to over-the-counter insoles, custom orthotics are made according to YOUR unique orthotic prescription, offering custom correction, control, and comfort on every repetition.
If you are ready to experience unparalleled comfort and therapeutic support with every step you take, click below to request a custom Orthotics Consultation.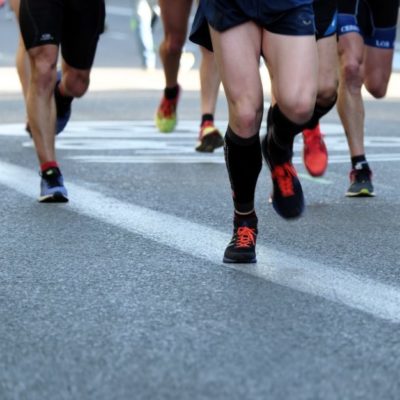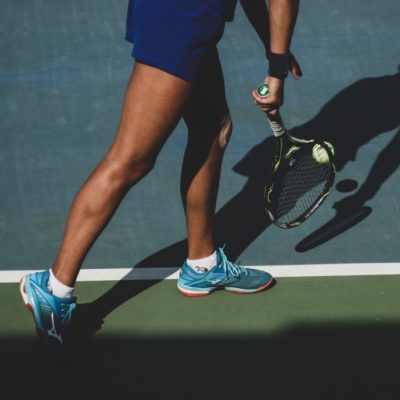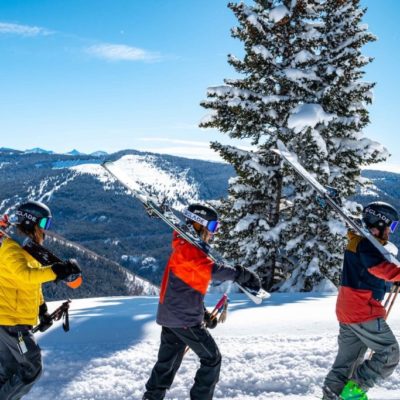 No Pain… Just Gain
RELIEVE PAIN, IMPROVE PERFORMANCE, PREVENT OVERUSE INJURIES DURING ATHLETIC ACTIVITIES
Featured Athletic Orthotics
RUNNING
Providing biomechanical correction throughout the running step; designed to maintain shape and supportive qualities over repetitive cycles
TENNIS
Supporting the foot through extreme stop-and-go and multi- directional movements; Extra support for extreme forefoot shock
GOLF
Stance and walking support as well as sport-specific modifications to allow the foot to transfer throughout the golf swing
power/nordic walking
Providing foot control and comfort, as well as maximum propulsion to get you going; featuring active particles that increase blood flow and oxygen to keep you going
CROSSFIT
Maximum shock absorption that won't weigh you down during box jumps as well as propulsive power during running characterize this 'hybrid'
ALL SPORT
Providing biomechanical control and shock-absorption throughout a range of movements. Infused silver ions and dry-release to kill noxious odours and evaporate sweat quickly.
weightlifting
Providing biomechanical control and shock absorption with a firm feel that won't weigh you down
cycling
Helping you limit pain and injuries and maximize energy transfer. Perfect for the unique snug fit of cycling shoes
skiing
Providing biomechanical control, shock absorption, and comfort while keeping your feet toasty
ATHLETIC orthotics consultation
Whether you have had custom orthotics before and are ready for a new pair, you have been dealing with chronic recurring foot, knee, hip, or low back pain and want to try custom orthotics for the first time, or you are an athlete or weekend warrior who wants to improve their performance and prevent overuse injuries in the lower limbs and spine, you have come to the right place.
Custom orthotics are prescription insoles for your footwear that correct foot dysfunction and help relieve and prevent pain and strain in the feet, knees, hips, and spine by improving the alignment and function of those joints.
The custom orthotics we dispense at Urban Soles are hand-crafted from premium natural materials such as leather, suede, and merino wool or from performance synthetic materials for durability and all-season comfort and performance. They can be made for any shoe type (e.g. dress, casual, athletic, safety, slippers), even sandals, and for every occasion. Whether you are working, cycling, hiking, hitting the water or the slopes, we have an orthotic for that.
To receive custom orthotics, a consultation with a clinician is required. During your consultation, we take your history, perform a biomechanical exam and gait assessment, and cast you for orthotics. We also assess your footwear, perform a digital gait analysis, and take additional measurements for best results. Once we receive your orthotics from the lab, we will schedule you for a fitting appointment.
If you are ready to experience unparalleled comfort and therapeutic support with every step you take, whether you are at work, enjoying your favourite activities, or you lounging at home, click below to request a Custom Orthotics Consultation.
We will contact you to schedule your appointment and answer any questions you may have.
discovery visit
book a discovery visit to find out if custom orthotics can help you relieve pain, improve performance, and prevent overuse injuries