Did You Know
Many Canadians have some form of extended health coverage, but only few actually use it. With the end of the year in sight, however, there are only a couple of weeks left to take advantage of your benefits for this calendar year. The good news is, there are paramedical services that won't require a lot of your time but provide you with a host of health- and wellness-promoting benefits.
Do you have foot pain, knee pain, or low back pain? Do you stand or walk on hard surfaces?
Research shows that low back and other joint pain can be linked to foot abnormalities. Most people do not know that they have a foot abnormality, because they have no foot pain. However, 90 percent of Canadians have a foot dysfunction that can lead to lower limb and spinal pain. Prolonged standing or walking, especially on hard surfaces, can exacerbate foot, knee, and back conditions.
Foot dysfunction and associated lower extremity or spinal pain can effectively be corrected with custom orthotics. Custom orthotics are prescription insoles for your footwear that are designed to correct foot dysfunction and help relieve associated muscle and joint pain as well as prevent overuse injuries. Best of all, custom orthotics make being on your feet more comfortable! Most extended health benefit plans cover custom orthotics, and you may be eligible for a pair each year.
"90 percent of Canadians have a foot dysfunction that can lead to problems elsewhere in the body, such as the knees, low back, and even the neck."
We Can Help
At Urban Soles, we offer a complimentary digital foot assessment to instantly assess the structural integrity of your feet and objectively determine whether custom orthotics can help YOU feel better, move better, and perform better.
It only takes a couple minutes of your time. Appointments are available Wednesdays and Thursdays 11am – 7pm.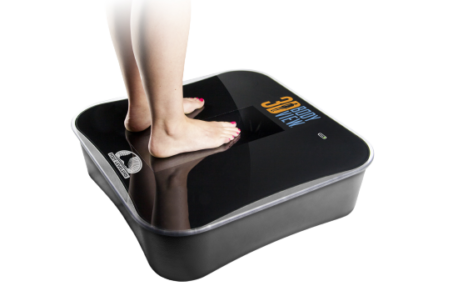 What to do next
Schedule a complimentary digital foot assessment at

Urban Soles

. To take advantage of your benefits for

this

year and ensure receipt of your orthotics by the end of the year, we recommend scheduling your appointment no later than November 3rd: www.urbansoles.ca/appointments
Review your extended health benefits plan to understand your custom orthotics coverage. Gather the following information:

Are custom orthotics covered under my plan?

What is my coverage ($ amount + number of pairs)?

What is the coverage period (e.g. per calendar year, every x months)?
Is a pre-approval required?

Is a prescription required? Will the prescription expire after a certain time?

Which healthcare providers can prescribe custom orthotics under my plan?

Can chiropractors dispense custom orthotics under my plan?
What casting techniques are accepted?

What paperwork do I need to submit to make a claim?
book a complimentary digital foot assessment to FIND OUT IF YOU have a foot dysfunction & could benefit from custom orthotics